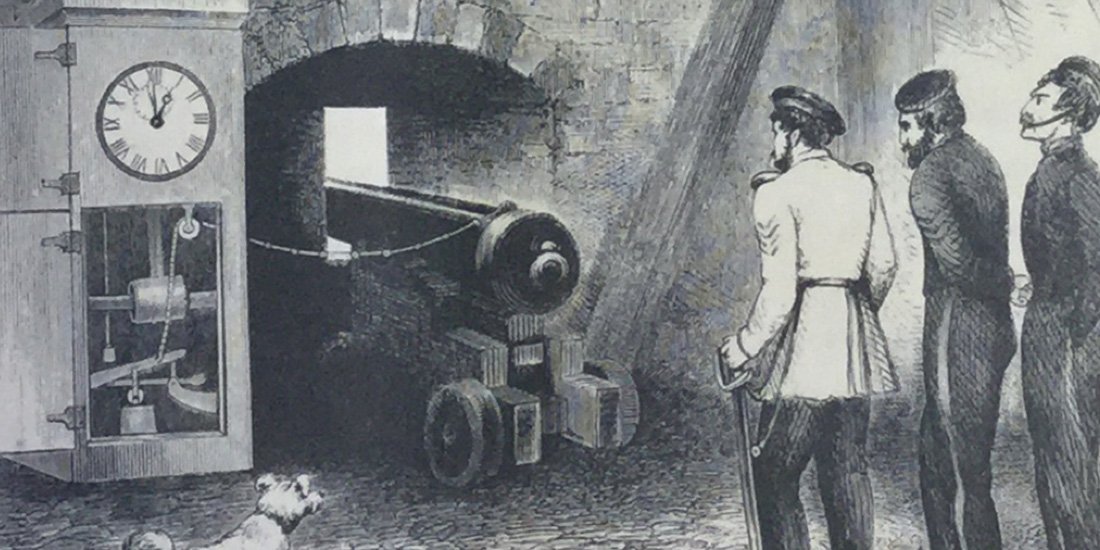 Time Gun Experiment
The One O'Clock Gun has fired from Edinburgh Castle every day except Sundays, and the odd holiday, since June 1861. You can hear it all the way down to Leith, but the sound takes 11 seconds to get there. Charles Piazzi Smyth worked with local map makers to make a "Time Gun Map" which marked circles of delay on a map of Edinburgh. Our aim this year is to run a "Citizen Science" experiment which makes a modern digital version of the famous map!
We are going to set about this goal in a series of stages.
In Experiment 1, we just want to find out where we can hear the Gun. Starts April 8th! Read about the kick-off event here. If you want a fuller explanation, read more about Experiment 1 here.
In later experiments we will start to check time delays – watch this space for more information.
Meanwhile, read some more about the Time Ball, the Time Gun, and the Time Gun Map  – why were they needed?
Our plan is to work with Historic Environment Scotland, the British Army, Edinburgh Citizens, and selected Schools in Edinburgh to make these measurements and work with the data. The plan is evolving, so watch this space.