The Piazzi Smyth mini-festival was a grand success! We had a fascinating diverse mixture of scientists, historians, members of public – and Piazzi Smyth's descendants! We celebrated Charles and Jessie's achievements, and heard how they fitted into Victorian life and society. Along the way we enjoyed beautiful pictures and many amusing stories. Piazzi was a very colourful and controversial man.
Soon there will be many more pictures and details about the events, but meanwhile here is a short taster. The pictures are all by Tom Duffin
The Movie
On Monday we enjoyed a screening of the film by Guillermo Carnero-Rosell, "A Residence above the Clouds". The large audience included some of the students who were filmed in Tenerife trying to duplicate Piazzi Smyth's experiments. In the discussion afterwards it was clear that the audience particularly like the way the film blended history, science, art, and music. Below we see the audience enjoying the film. In the banner image above we see Guillermo and Aurelio posing next to the portrait of Piazzi at the Royal Society of Edinburgh.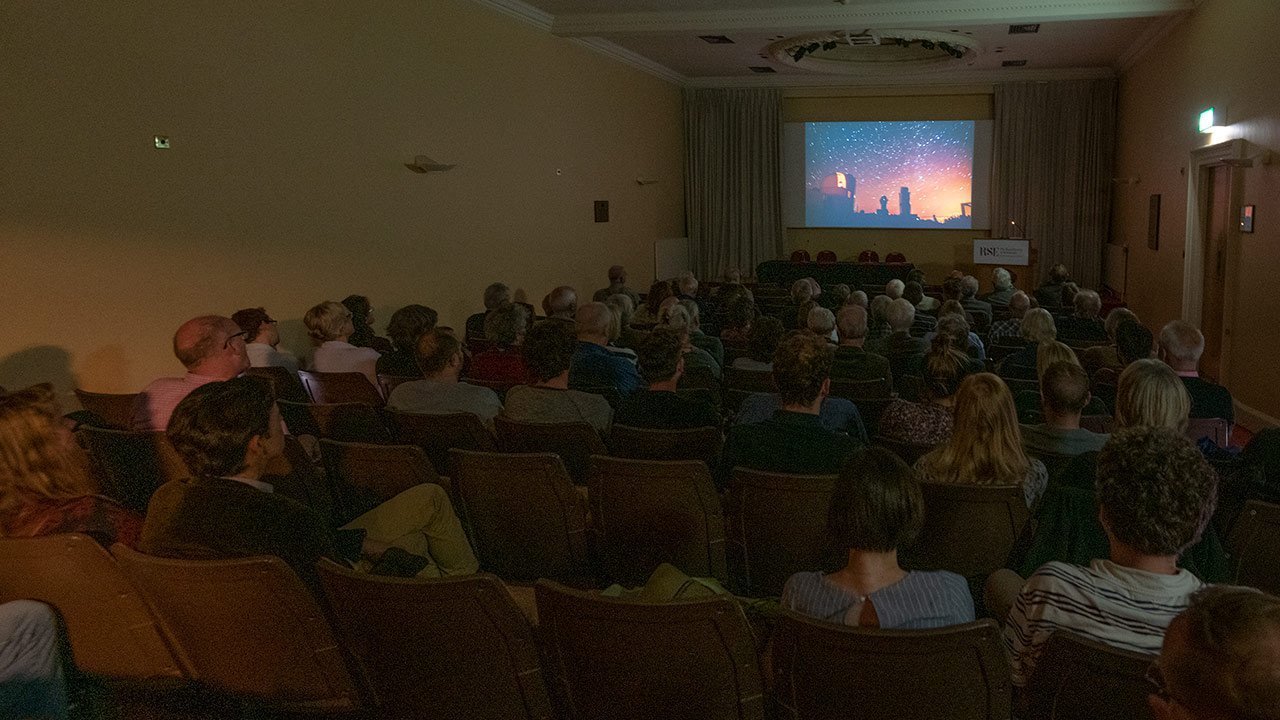 The Stereo Lecture
On Tuesday, Denis Pellerin (pictured below) gave a stunning talk about Piazzi as an artist and a pioneer of photography. The whole talk was delivered in stereo, with the audience wearing special glasses that Denis brought with him. (See the banner image above) Some of the images were from Brian May's huge collection of stereo photographs, which Denis curates, but many from the RSE/ROE archive, including very rare early calotypes – a real treat!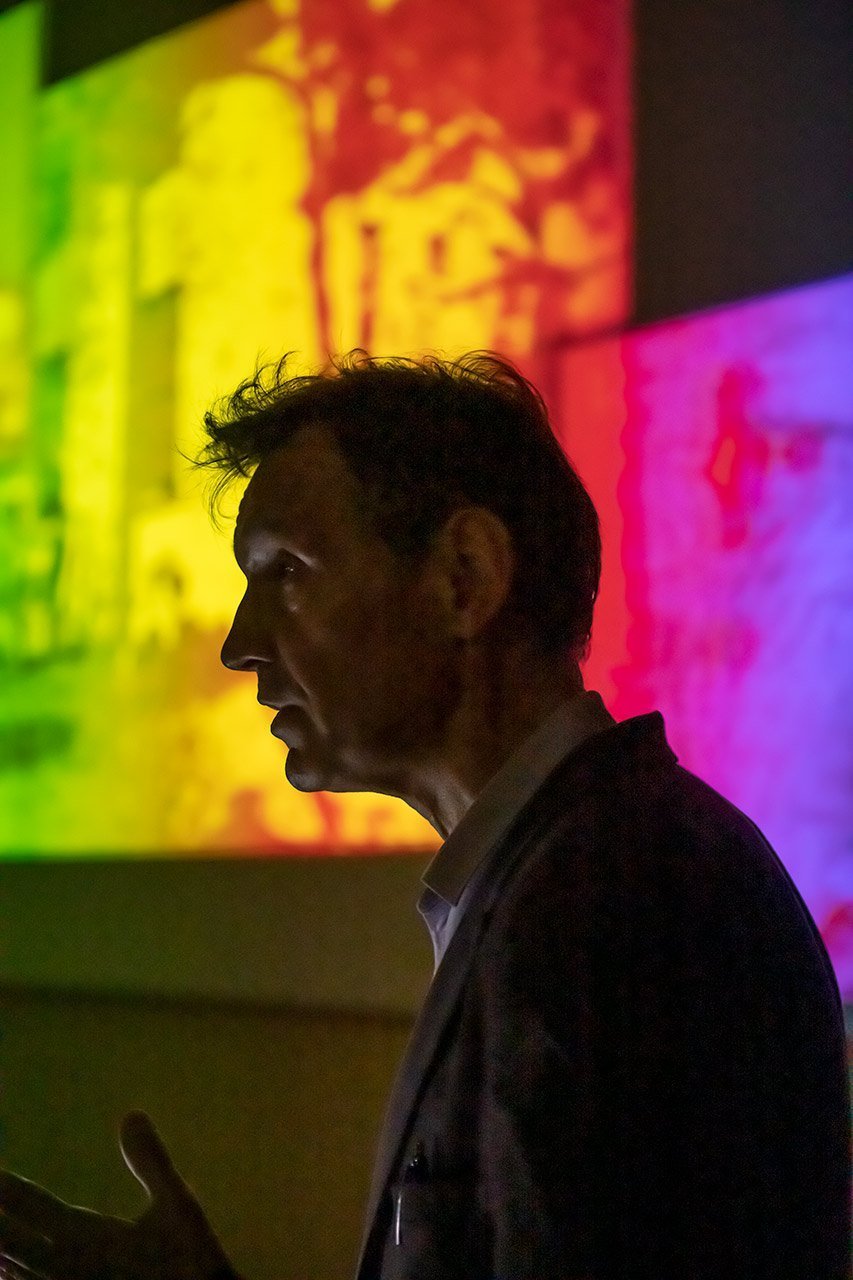 The Symposium
We had two full days worth of absolutely fascinating scholarly talks – about Piazzi's scientific achievements, his importance in the development of the time service, and of course that ever controversial pyramid work. Again and again, what we heard was that to truly understand his work, you had to see it in the context of nineteenth century society and science more generally. His achievements in mountain-top astronomy did not come out of the blue, and his pyramid work makes more sense when you understand what else was going on in science, politics, and religion. Also, again and again we heard people saying "I wish we could find out more about what Jessie was doing, and what her role was."
The Family
A unique and exciting feature of this meeting was that, while Piazzi was hovering over our meeting as a ghost, several members of his family were there in the flesh, and contributing fascinating stories and items from the family archive. First, here is Bronwen Atteridge, nee Smyth, great-granddaughter of Piazzi's brother Warington, holding the camera that Piazzi took to Egypt: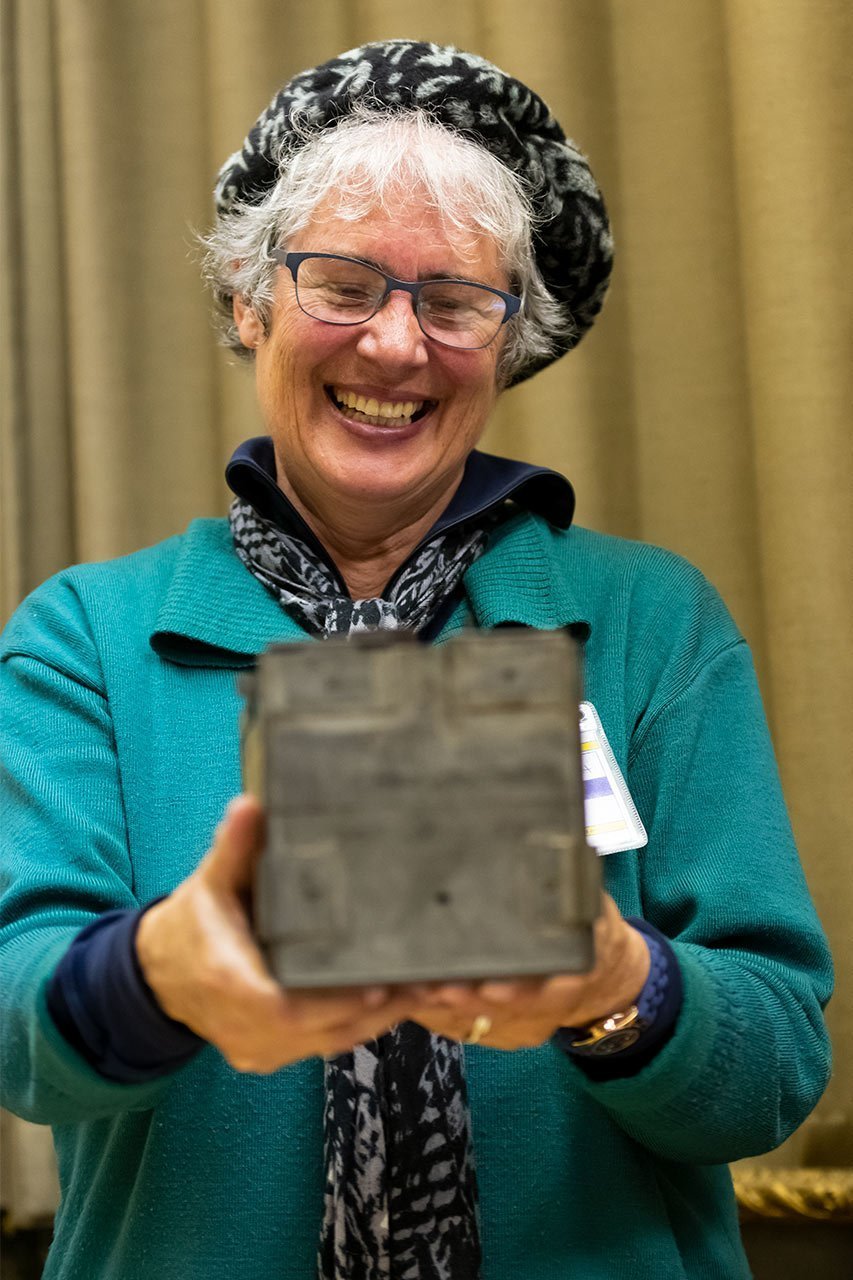 and here is a family portrait,  with Osmond Smyth, Bronwen's brother, Sibylla Flower, great-grand-daughter of Piazzi's sister Georgiana, and Angus Buchan, Osmond's nephew. Os Smyth is the keeper of the Smyth family archive.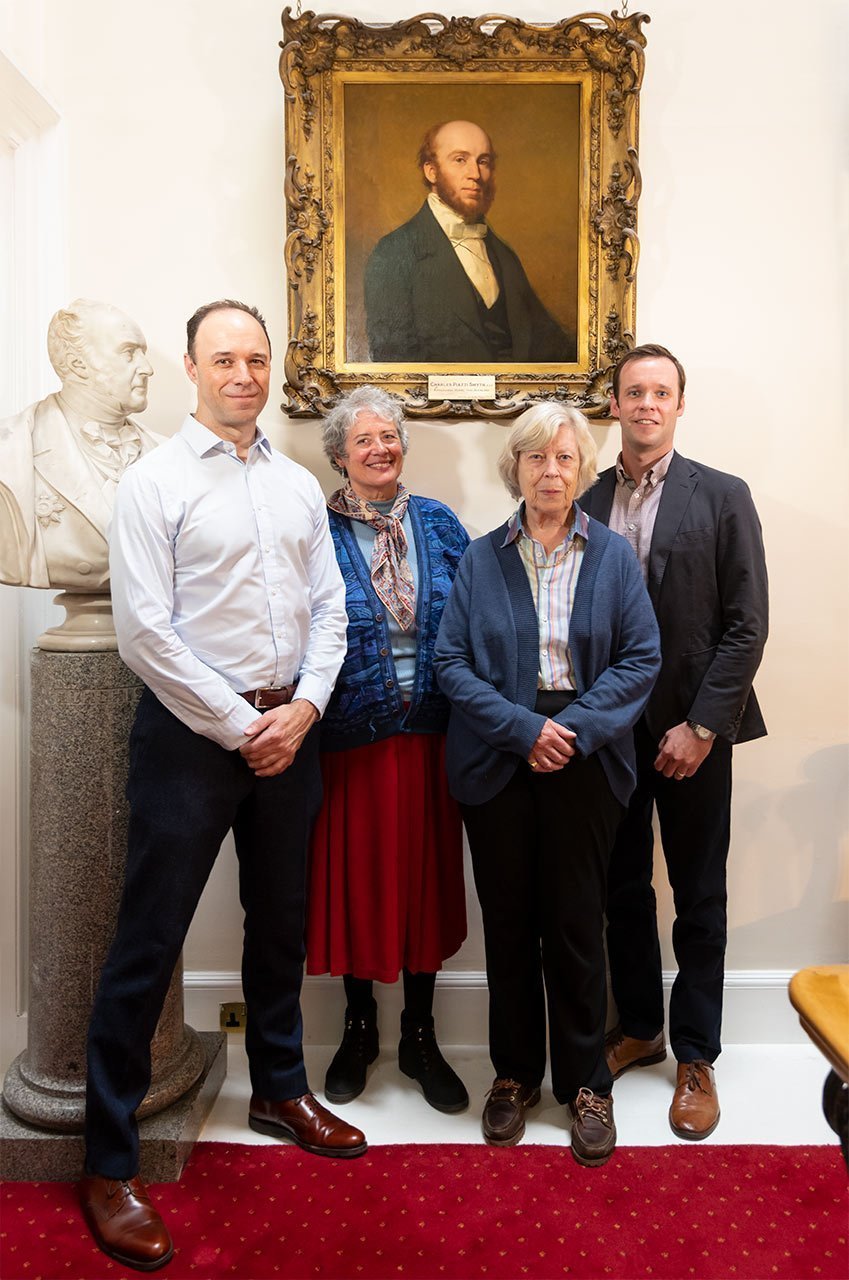 Andy Lawrence, September 2019