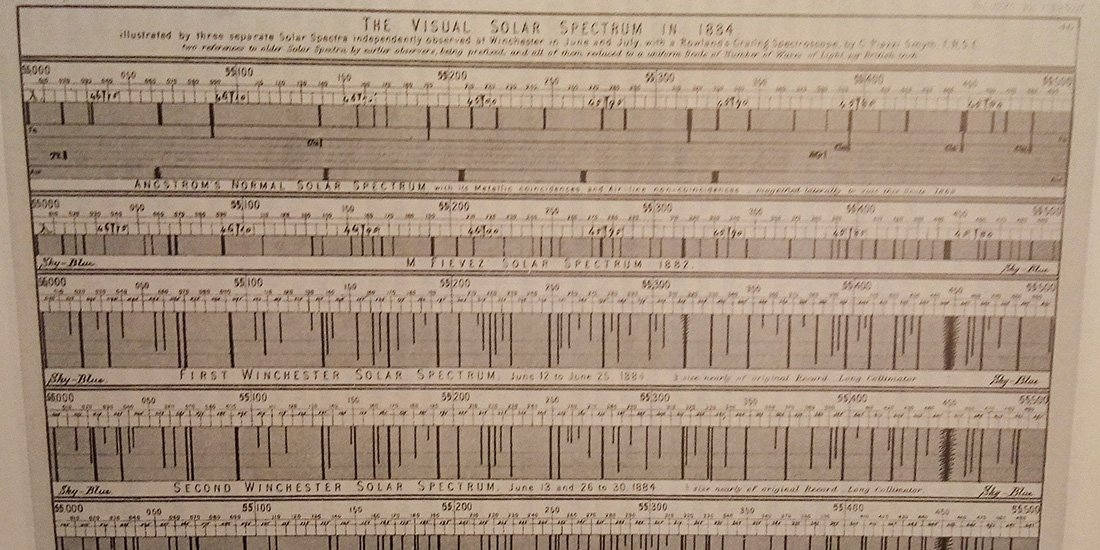 Science, Art & Society
Charles Piazzi Smyth, and his partner in science and in life, Jessica, contributed to many scientific topics – in astronomy, spectroscopy, pyramidology, meteorology, and the development of photography. They were also prominent figures in public life – starting the Time Gun, teaching students, travelling, and writing popular books and articles. Both Charles and Jessie also sketched, painted, and photographed incessantly. The watercolours, photographs and sketches are both beautiful and a fascinating record of life in Victorian Britain.
This section of the website will slowly grow to become a home for digitised versions of the work of Charles and Jessie. We will also add some articles explaining more about their life and work. Meanwhile, the banner image shows an incredibly detailed solar spectrum made by CPS in 1884, and the gallery shows a variety of images illustrating, his science, photography, and art.
Lots of more Charles and Jessica related images have already featured on the associated Twitter and Instagram sites. Go and browse!
Science, Art & Society Events