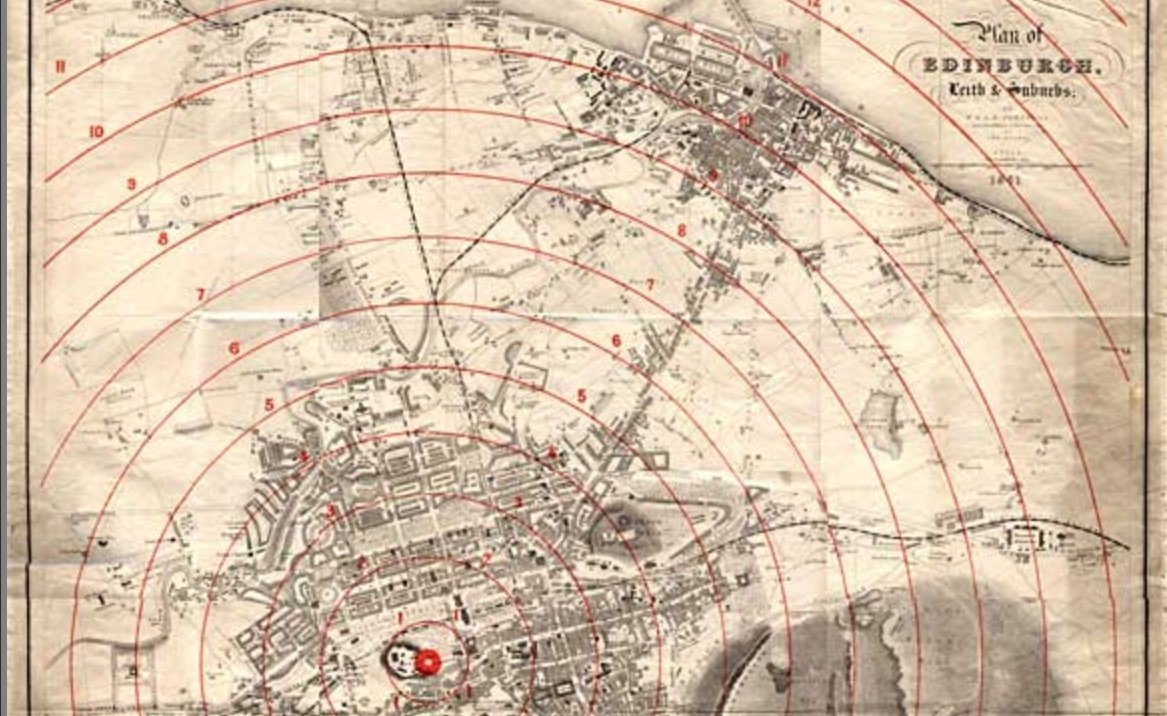 Time Gun Experiment No. 1
Starting on April 8th, we begin the first of our Public Experiments with the One O'Clock Gun. For now, all we want is to find out who can hear the Gun! Let us know on social media. Our guess is that it is quite easy in most of North Edinburgh, but quite hard in South Edinburgh… but lets see.
As One O'Clock approaches:
Stop: pause what you are doing and listen out
Drop: if you can see the Nelson Monument, look out for the ball drop
Pop: listen for the bang.. remember if you are down in Leith, it will be quite faint, and ten to eleven seconds after One O'Clock…
Right now, we don't need to know timing, just yes or no and where you were.
Twitter: The Twitter account is @piazzismyth, but all you need to do use the hashtag #IHeardTheGun and we will pick it up.
Facebook: Our Facebook name is @piazzismyth200. From your own Facebook page, just write a post however you like, but make sure to include @piazzismyth200 somewhere in it.
Email: Our email account is piazzismyth@gmail.com. Just send us an email, but make sure the subject line includes "I Heard The Gun".
Examples
Twitter: #IHeardTheGun from Waterloo Place and saw the ball drop too.
Twitter: Couldn't hear a thing in Marchmont, sorry #IHeardTheGun @piazzismyth
Facebook: Hello @piazzismyth200 – I could hear the Gun in The Botanical Gardens, but only just.
Facebook: @piazzismyth200 Here is my picture of the Time Ball!
email: to piazzismyth@gmail.com
subject line I heard the Gun
I heard the Gun loud and clear in Dundas Street!
Reminiscences
We also invite you to submit your reminiscences of hearing the Gun, e.g. "I can remember hearing the Gun in Pilton when I was a boy in the 1960s, and asking my Mum what it was" or "My pal says he heard it in Fife but I don't believe him" etc.