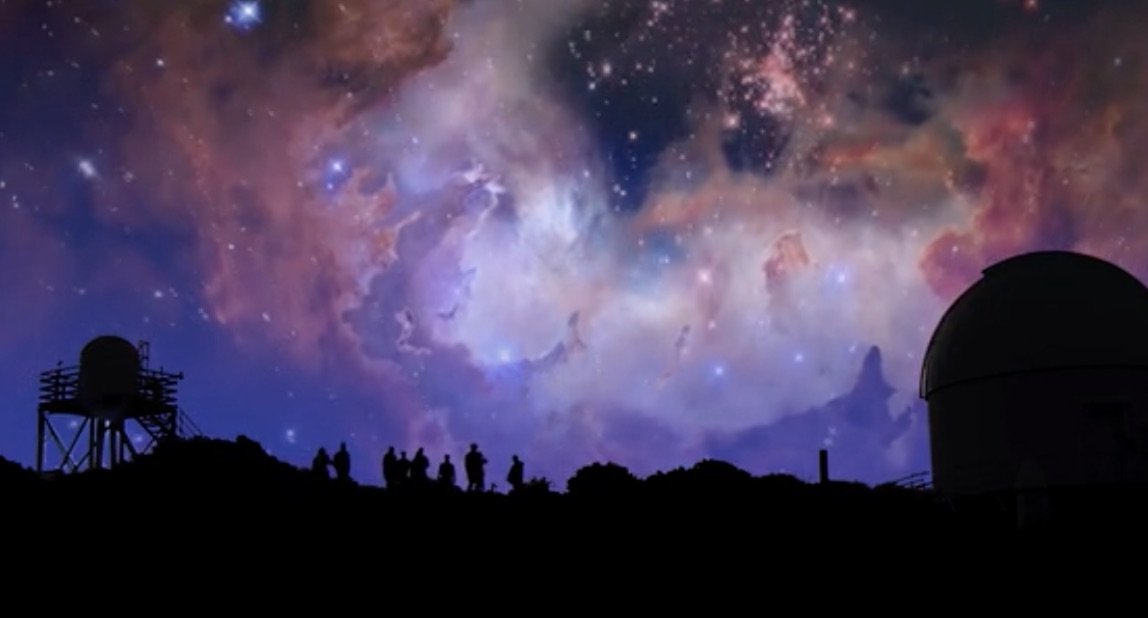 Film: A Residence Above The Clouds
In 1856, Piazzi Smyth travelled to the mountaintop in Tenerife and made observations that changed the way we do astronomy. On his return he wrote his best-selling book, "A Residence Above The Clouds". In 2016, Scottish and Spanish students met in Tenerife and tried to repeat the historic observations. Guillermo Carnero-Rosell's film, also called "A Residence Above The Clouds" recounts both journeys, in a mixture of documentary, storytelling, art, and music.
To kick off our September Piazzi Smyth mini-festival we are screening the 2016 film, followed by a panel discussion centering on the issues raised.
The film has its own Facebook page, and you can see a short clip from the film here
Location
The film will be screened in the Wolfson Lecture Theatre, at the Royal Society of Edinburgh, George Street, Edinburgh.
Date
Sept 2 2019, at 7:30 p.m.
Tickets
Tickets for the film screening are £4. This includes a panel discussion following the screening, where we will take questions from the audience – about Piazzi Smyth's trip, about the making of the film, about the science behind the expedition, or anything else you like. Note that if you have regsitered for the symposium, attendance at the film screening is already included. Ticket purchase is through a University of Edinburgh registration page.
Update: The registration page is now closed, but you can still get tickets for the movie screening on the night. (Cash only please.)
Panel
The panel is expected to include:
Guillermo Carnero-Rosell, Director of the film
Professor Andy Lawrence, Regius Professor of Astronomy, Edinburgh
Alastair Bruce, one of the students involved
Trina McKendrick, cinematographer on the film
More about the film
Guillermo Carnero-Rosell grew up in Tenerife. He came to work in Edinburgh, and heard about the unnusual link between his two homes. He was also fascinated by the artistic side of Piazzi Smyth and his wife Jessica, and became determined to tell their story. His idea however, was not to make a simple historical documentary, but to see the story through the eyes of Scottish and Spanish students meeting in Tenerife and trying to re-create Piazzi Smyth's work. The film thus became an expedition and adventure for all of us involved, and the final film mingles art and music with the history and the science. It features music from Spanish rock star Antonio Arias, and a short appearance by Brian May, who has always been a Piazzi Smyth fan, and carried out his own astronomical observations in Tenerife in the 1970s.
Some of the film is in Spanish, with English sub-titles. There is also a Spanish version that has Spanish sub-titles for the English parts!