Our exciting September event – movie screening, public lecture, and symposium – has just been advertised on website of the Royal Society of Edinburgh (RSE) – see this web page. All the events are being held at the RSE, in George Street, Edinburgh, Sept 2-4. You can of course read more about the event and how to book tickets here on our own web site.
The pictures used on the RSE web page, and repeated as our featured image above, are particularly appropriate to the RSE. The first picture is a portrait of Charles Piazzi Smyth by Sir John Faed. This hangs on a wall inside the RSE building – you can go and and find it if you come to the events! Here he is, next to a statue of Murchison: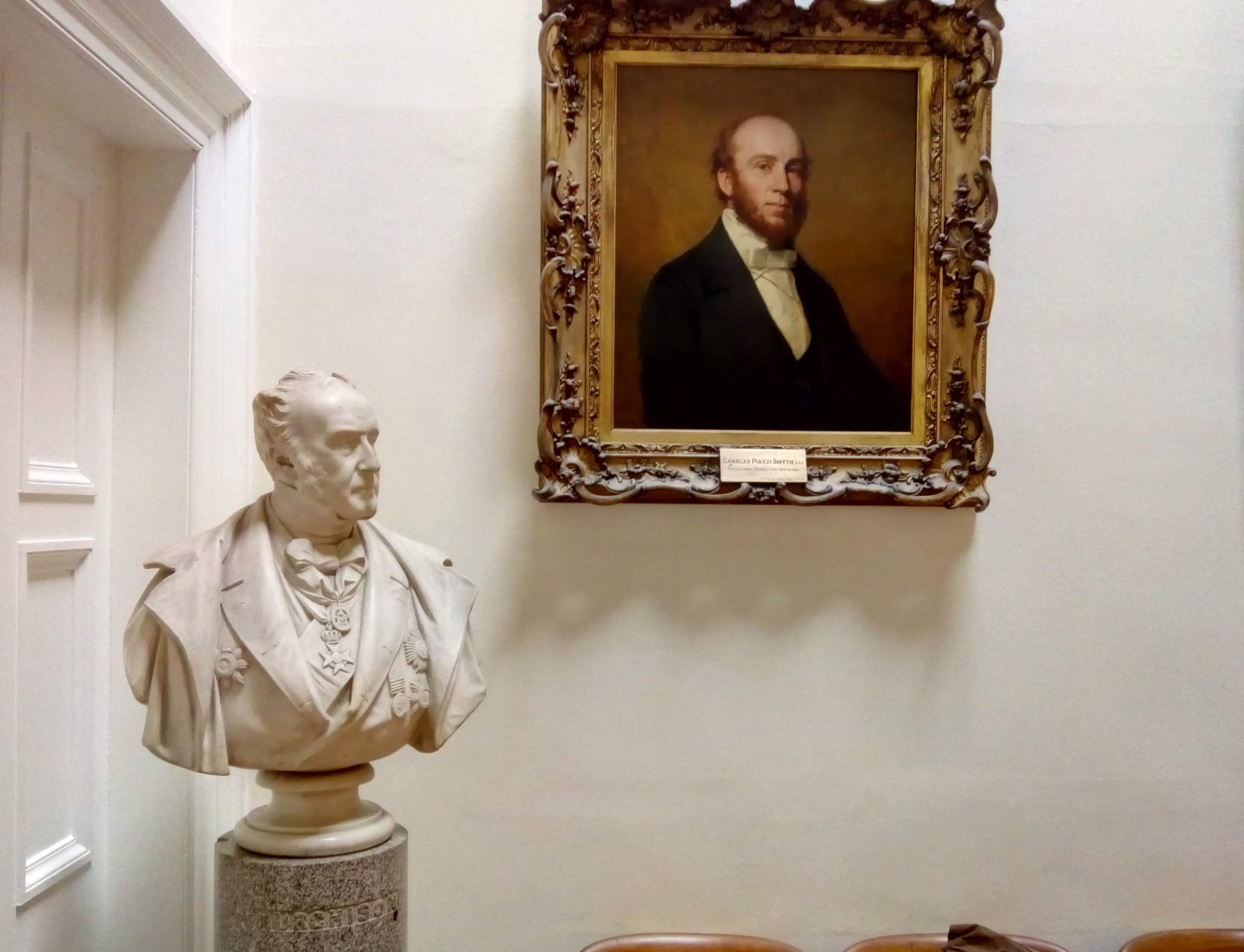 The second picture is Piazzi Smyth's own photograph of the Great Pyramid of Gizeh, from his famous expedition of 1865. Although his ideas about the pyramids later became very controversial, the precise measurements that he made were seen as ground-breaking and widely admired – Piazzi Smyth was awarded the Keith Prize of the RSE for this work in 1868.